You've found me, and I'm so glad you're here
it's meant to be!
Hi!
You love mermaids too? That's amazing. Did you know, we're not the only ones? Mer-folk are popping up all over the world.  This website is to help you make the most of your inner mermaid. Join me as we;
Travel around the world to meet other mermaids
Review mermaid products for tails, clothes, gifts, and home decor
Get discounts on products (Score! fist bump)


---
About Molly
I currently live in Austin Texas.  I started this blog back in 2017 not knowing what I was doing. Seriously… I knew nothing about blogs. The more I wrote, the more passionate I became.
Here's my story.
My love for Mermaids started with the Disney movie "The Little Mermaid." I was 6 when the movie came out. If you didn't know, 6 is the prime age to fall in love with the idea of a Disney princess. Mix that in with an adventurous Mermaid and a forbidden love story! I didn't stand a chance!
My sister and I pretended to play Mermaids whenever we could. We even put sink rings around our legs to imitate a tail when swimming in our backyard pool.  Eventually we got older, and the sink rings didn't fit like they use too.
Junior high came around and I joined the swim team specifically to learn the butterfly stroke. In 14 year old mind, it was called the Mermaid stroke. 
I carried this love into my adult life, and would randomly let people know;
"yeah, I like Mermaids… It's just a thing!"
(Trying to downplay me freaking out when ever I saw anything mermaid)
Come to find out… It's not just me! There are Mermaid lovers all around the world!
It was 2016 when I saw a little girl swimming around in a fabric tail at my apartment complex. Yes, I totally freaked out. I thought "how lucky are these kids that can live out their mermaid dreams at such an young age!" Then my second thought was "I wonder if they make them for adults… and would anyone judge me?"
Well, I started searching for mermaid influencers online and didn't find to many. I saw a need, and created the blog.
Hello Everything mermaid
My love couldn't be contained in any one topic so the name "Everything Mermaid" was board to capture it all.
Mer-folk are popping up everywhere to show off their "Mer-sonas," and I want to be apart of it! 
---
Join me!
Join me as I connect with other mermaids around the world, review products, post how to's on your favorite mermaid topics. I aim to provide discount codes for mermaid vendors, and to give my absolute honest perspective for what's out there.
Sign up for a monthly newsletter letting updating you on mermaid products, reviews, and mermaid interviews.
---
Say Hello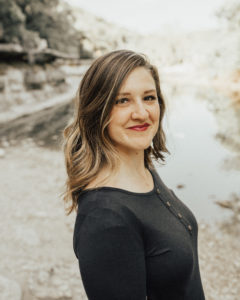 Feel free to say hi and let me know of any Mermaid topics/products you would like covered!