Is coloring therapeutic for anyone else?  Oh man, I can spend hours on my adult coloring book and lose all track of time. Wouldn't it be great if there were mermaid coloring books? Lucky you! There are tons!  Let's combine mermaid art and coloring to get some amazing mermaid coloring pages shall we?
---
mermaid coloring pages for adults
I personally love to spending time shading and detailing coloring sheets adding to my Mermaid decor. Most downloads are free printables for kids, but with a little digging, you can find the detailed pages for adults.
---
ADULT MERMAID COLORING BOOKS
If you like what you see, there are whole books with intricate details of sea creatures you can color all day long!
Table could not be displayed.
---
realistic mermaid coloring sheets
These are very similar to the adult coloring pages but will have realistic proportions and facial features. Some can get "risky" so beware if shopping with teens or kids.
---
Realistic mermaid coloring books
---
little mermaid coloring pages
How could we live without Disney's coloring pages! Honestly, where would our childhood be missing Ariel and Eric? With her signature red hair and green tail you can go for the classic look, or some colorful variations. This Disney princess's under the sea scenes can't be beaten with her friends Flounder, Sebastian, and King Triton.
---
Little mermaid coloring books
Table could not be displayed.
---
other mermaid coloring pages
Other books have a certain artistic style to them, and shouldn't be overlooked!  Check out the creative artists below!
Mermaids in Paradise
Here we have detailed art where you and your kids can develope fine motor skills filling in and shading all the mermaid scenes.
(* = affiliate link / image source: Amazon partner program)
Mermaids V. 1
These lovely illistrations decorated the mermaid tails in different floral arangments.
(* = affiliate link / image source: Amazon partner program)
Creative Haven Mermaids
For a more realistic look, Creative Haven shows mermaid friends with long hair having adventures above and below the surface possibly searching for a treasure chest.
Enchanted sea mermaids
If you love fairy tales, this book if for you. A mix of pretty mermaids to spark your child's imagination.
(* = affiliate link / image source: Amazon partner program)
The little mermaid, Hans C. Anderson
Ariel in the Disney classic is much different than the original by Hans C Anderson. Experience the little mermaid story as it was told back in the 1800's.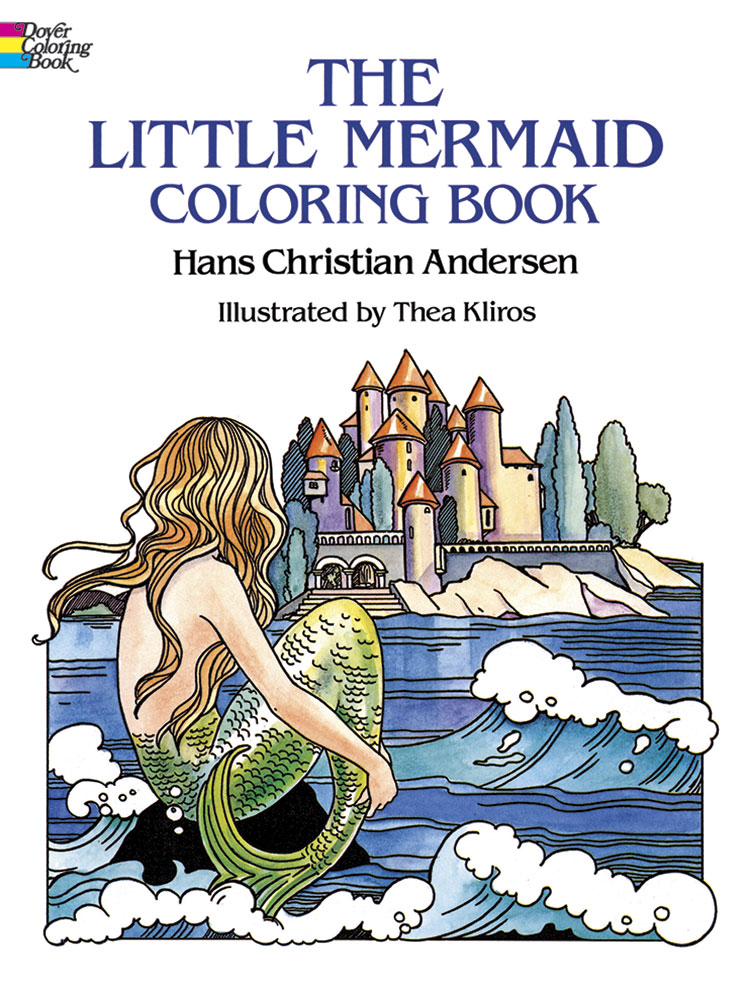 The Little Mermaid Coloring Book – $4.99
from: Dover Publications
(* = affiliate link / image source: Amazon partner program)
Easy Kid Friendly Mermaid Coloring Pages

Mermaid Coloring Book – $6.95
from: Beau-coup.com
stained Glass Mermaid Coloring Book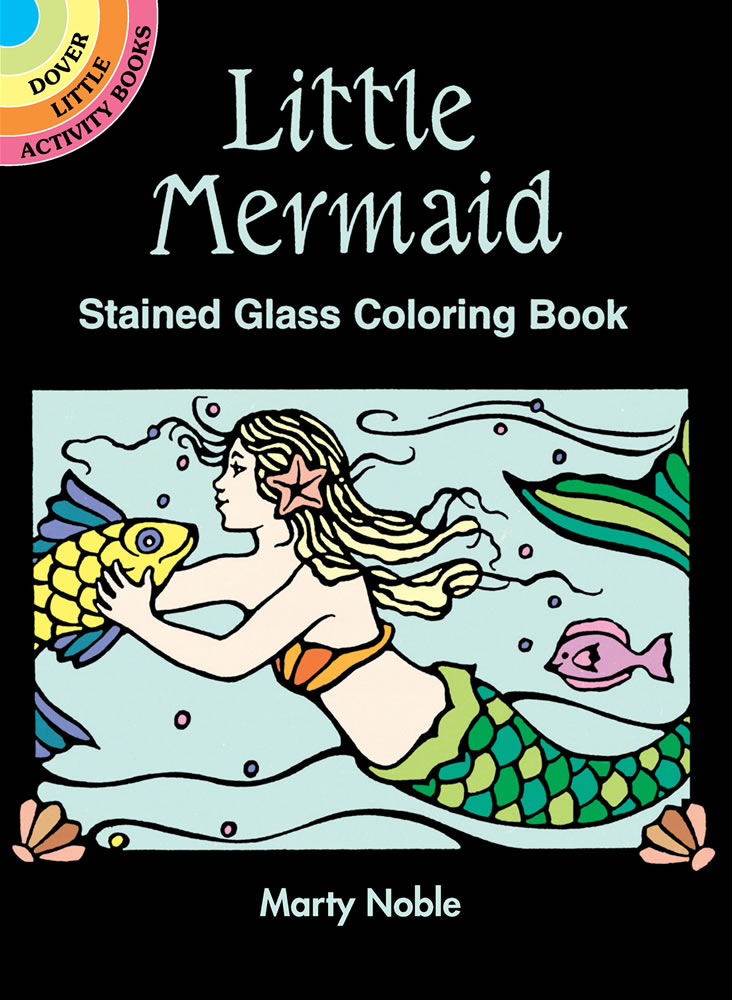 Little Mermaid Stained Glass Coloring Book – $1.99
from: Dover Publications
Check out these websites for some free coloring mermaid page downloads.
Feel free to leave a comment if you have a book you really like, or I would love to see your art! Please upload a free printable mermaid picture to my Facebook Page!