Mermaid parties are the best! Coming up with a theme, decorations, games, and even how to make the mermaid cake is exciting! There's no better way to start off your party than the perfect mermaid invitations! There are plenty of options for a birthday, bridal, and even baby showers! Check out these options below and tell me which ones you like the best!
mermaid invitations on Amazon
Getting mermaid invitations on Amazon has its pros and con. The pros are, there is a lot to choose from and they can get to you quickly with two-day shipping!  The cons are, they're generic and not customizable. You will need to manually write the information. This could work well if it's a small party and you want to make it really personable with your handwriting.
Mermaid Invitations on Etsy
Mermaid invitations off Etsy, on the other hand, CAN be customized! With really any design and colors you want. Etsy invitations also have their pros and cons. The huge pro is customization. The huge con is, they are sent to you on a digital file which you will then have to go out and print them yourself.  So there is an extra step involved which you might totally be willing to take depending on the invitation you pick, and the time you have to print them out.
mermaid birthday invitations
Mermaid birthday parties are the best. Decorate your house with under the sea decor, and pretend to be mermaids for the day. This is a little girl (and big girl) dream.
You can make it a pool party with games!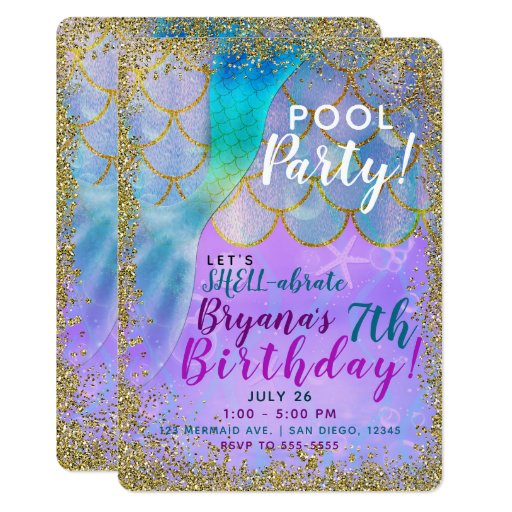 Iridescent Pearl Glitter Mermaid Birthday Party Invitation – $2.61
from: Zazzle
mermaid baby shower invitations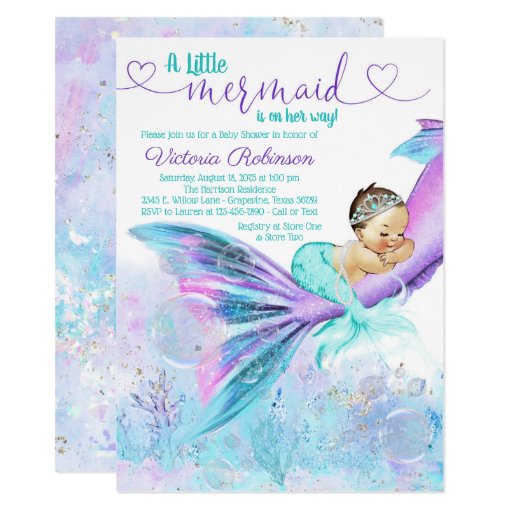 Mermaid Baby Girl Baby Shower Invitation – $2.15
from: Zazzle
Baby mermaids (or guppies) melt my heart. A mermaid mom soon to meet her little one inside. A mermaid themed baby shower can have some really adorable decorations and activities involved.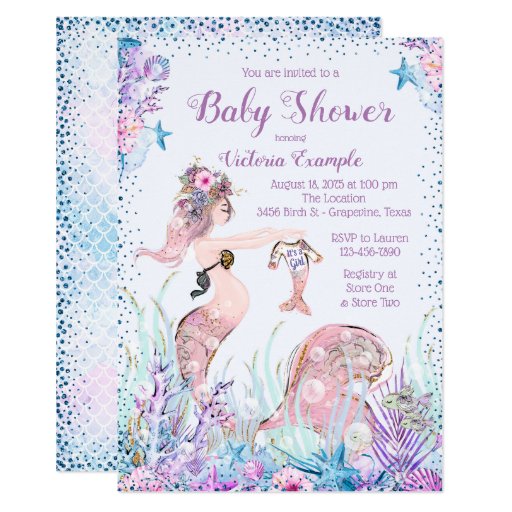 Mermaid Mom Baby Shower Invitations – $2.20
from: Zazzle
Mermaid bridal shower invitations
Bridal showers are always a riot. Celebrate your girl who is about to get hitched!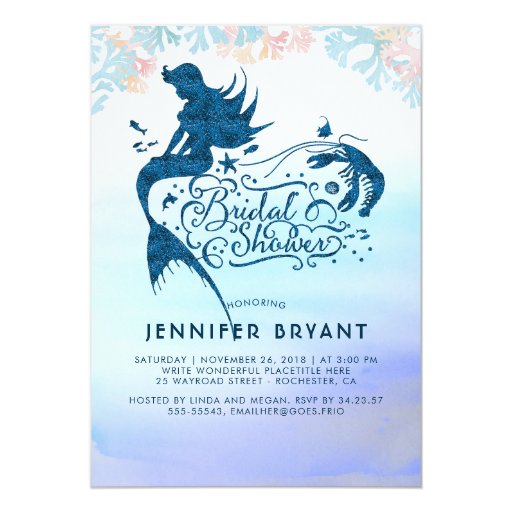 Mermaid Bridal Shower Under The Sea of Love Invitation – $2.10
from: Zazzle
invitations for Mermaid bachelorette party
So many ideas can be applied for a mermaid bachlorette party. Go swimming, doll up like a mermaid, and go drink like a fish!
little mermaid invitations
View on Amazon * $7.99

As of: August 11, 2020 9:57 am -

Details

(* = affiliate link / image source: Amazon partner program)
Ariel is such a huge figure in our lives so I don't want to leave her out! An Ariel party is great for little girls and party supplies can easily be purchased online. You can even download The Little Mermaid soundtrack!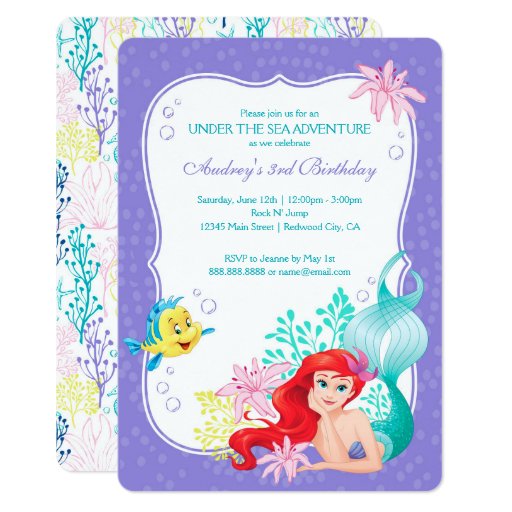 The Little Mermaid Under the Sea Birthday Invitation – $2.56
from: Zazzle
You can't go wrong!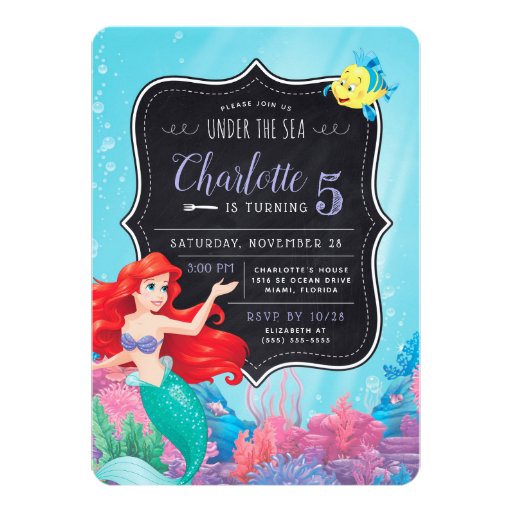 Ariel The Little Mermaid Chalkboard Birthday Invitation – $2.56
from: Zazzle
---
I hope this post gave you some ideas on how to start your mermaid party off on the right foot with mermaid invitations!
Photo by rawpixel.com from Pexels, fu zhichao from Pexels
Photo by Philipe Cavalcante on Unsplash